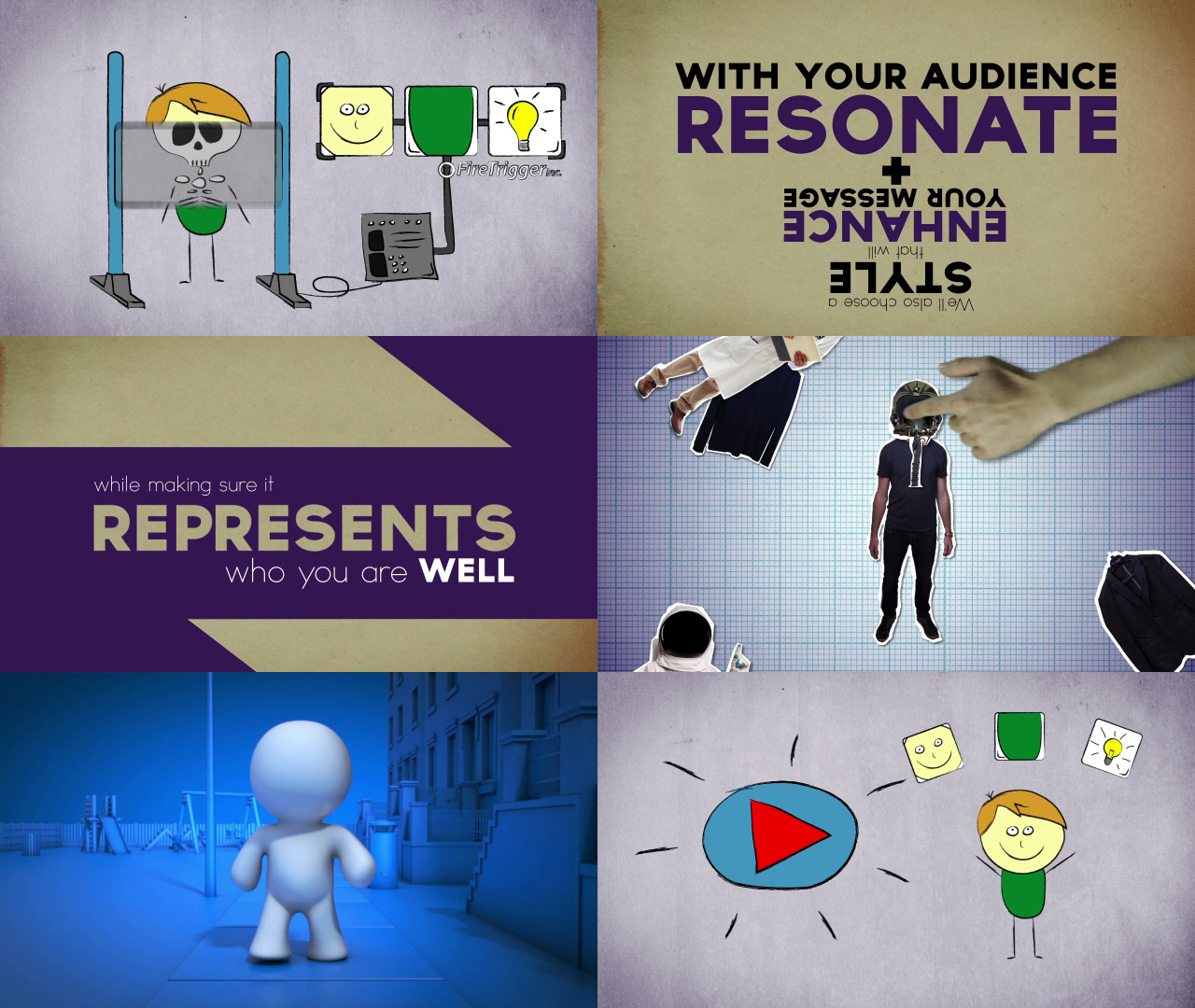 "The world has a new language, a visual language. If you're trying to say something and it doesn't include video, you're just wasting your breath."
Explainer videos are all the new rage right now. But what could be better? An explainer video explaining explainers. Say what?
Working on this video I got the chance to explore various different styles from 2d character animation, kinect typography, paper cut out animation and even got to model, rig, and animate a 3d character! We call him blobby.
Director:
Francois Driessen
Production Studio:
FireTrigger Inc.
Illustration and Animation:
Chris Arnold